Moving
I will no longer be updating TJ Does Stuff on Tumblr. It's a great site, but I don't think it's the place for me. You can continue to read my musings on twitter and the new TJ Does Stuff.
A lot of my facebook friends with kids have their baby as their profile photo. Just the baby, no parent. These friends also only talk to one another, usually about the cuteness of the baby or the stresses of being a young parent. When I look at comments, it looks like facebook has been taken over by scores of 10-month-olds. O_o It's rather unsettling.
Just finished the Great Gatsby. I was told to reread it from the perspective of Nick Caraway being homosexual, and I just don't see it. There is a random sentence that seems to imply a sexual encounter between Nick another male. Being from men's boarding school and Yale in the days of all-or-mostly-male admission, I think Nick simply harbors some affinity for casual sex with other...
Musings on Yaron Segal
Dear MIT, For those of you that don't know yet (do you live under a rock or just in the MIT bubble?) Segal was a postdoctoral assistant in MIT's PVLab. Over the month of March, Segal was in contact with what he thought to be a Colorado mother and conspired with her to perform sex acts with herself and her 2 underage children. He was arrested in a sting operation for travelling with intent to...
New Reading List!!
I have run out of great books to read. After I am done rereading my first — love Master of the Game by Sidney Sheldon — I'll be tackling a few books that have been challenged in American schools…because screw society, that's why.  I'll be reading these, but probably not in this order… American Psycho — Brett Easton Ellis Lolita — Vladimir...
Yet another midday musing
Thanks to Spotify (if you don't have Spotify yet, get it) I've been listening to a lot of albums that I was in love with when I was about 13 or 14. 1) Jeez, I had questionable taste in music. 2) Have you ever wondered what would happen if T-Pain hadn't ruined auto tuning and other forms of electronic music? Used sparingly, it's a wonderful addition to a song. Just...
Midday musings
Fun fact - the Flintstones were the first couple to be showed in bed together on American television. Funner fact - Most of the episode of the Flintstones revolve around Wilma and Betty, opting a largely bitchy manner, trying to ruin any fun that Fred and Barney have. Funnest fact - my brain hurts…
Rant.
I hate that facebook tells me when people have read an article, but won't allow me to comment on them having read that article. Horrible. Also, it's creepy that I can't just READ an article…it means that articles with the most titillating names get read more often. I've decided to bypass all of this by googling the name of the article and source instead of following...
2 am musings
http://goo.gl/99YWO <—read this but tl;dr A constitutional amendment facing voters in Mississippi would declare a fertilized human egg to be a legal person, effectively branding abortion and some forms of birth control as murder. My musings? Can't we put all of the insanely right-wing people in their own little society? That way, when it crumbles, they can see that gays and...
Born to Study
This is my brass rat. There are many others like it, but this one is mine. My brass rat is my best friend. It is my life. I must master MIT as I must master my life. Without me, my brass rat is useless. Without MIT, I am useless. I must study hard and true. I must study harder than my enemy, who is trying to outshine me. I must invent before he invents. I will. Before William Barton Rogers I swear...
Some days I look to the sky and thank God for life, the world, and everything in it. Some days I look to the sky and see a cloud shaped like a taco. <3 
To all my Midwestern friends and family
Hurricane Irene is supposed to reach me Sunday night/Monday morning with Category 1 status or less. I PROMISE to take all precautions in being safe and to notifying you all of my whereabouts. The earthquake a few days ago jammed up the phone lines so be sure to check Facebook and my Twitter before getting too worried. I love you ALL. <3 
HELP NEEDED :) @Google fanboys, inquire within...
Okay, I changed my mit.edu password earlier this week. I was using Gmail to manage my MIT account. I can see, but not send messages. Last time, it was as simple as just changing the password on my gmail profile, but I can't seem to find it. Please halp :) EDIT — Found it :)
New #hashtag...If you tweet, I suggest you...
Has someone been a bitch? For no reason? On twitter? In real life? Well, we are now the Bitch Police! You can ticket someone for unnecessary bitchiness!!  #ticketedforunnecessarybichiness. Isn't it wonderful? It's for the trolls that are too smart to troll but troll anyway on the fringes of troll society.  DO IT. <3 
Highway Unicorn - Road to Love →
I think the bass and drums in the chorus are inspired by Journey's "Don't Stop Believing". Tell me I'm not the only one that hears it. (I hear it around 1:23) Wikipedia says it's inspired by Springsteen, but I still hear Journey.
Why today is a good day...
1) I woke up feeling rested even though I remembered tossing and turning. 2) I didn't get a headache. 3) I won a free drink. 
It's been a journey
Some of you know about the part of my mind that isn't at peace with itself. Well, this time back in the hometown is going to be part of the Journey to assuage these thoughts. Step 1: Visit places that hold some powerful memories.  I did this by cycling down a road I remember driving down when I was younger and looking at my house. They're very different, yet oddly the same. I think...
Get your hot rods ready to rumble...
…'cause we're gonna fall in love tonight.  INDIANA UPDATE!  Hey everyone :) I'm enjoying my time back home. I have work and interesting education-related stuff to do, AND a whole new Gaga album to listen to. I wish you all the best of luck in your endeavors. <3 
Tan lines
The lines I want are: 1) Friendship bracelet - left wrist 2) Brass rat - right ring finger 3) flip flops - both feet Bring it on, summer! 
Back home again in Indiana
It only took 30 hours door to door!  For those of you that don't know, all flights from Chicago O'Hare —> Indianapolis were cancelled on Wednesday night. I made it to Chicago okay but then had to stay in a hotel. It was nice enough…cable, wifi, free breakfast…the whole 9 yards.  A shiny black sedan picked me up, but charged me a taxi fare. That was weird.  I...
MIT! Go Tech!
After a very stressful morning, I finally finished my finals!! I am halfway done with my MIT undergraduate career. I am finally looking forward. What awesomeness!! Enjoy this photo of my smile and brass rat <3 
happy finals!!
I just posted my first #finalsweek tweet. I know that the majority of my friends are already done. But I'm just now in the home stretch, so forgive my bullshitting. I am one paper, and 2 exams away from being halfway done with my MIT career. Scary, huh? Thankfully it's punctuated with lots of fun and (not so thankfully) some tearful goodbyes. 
Worst best idea ever.
"One day I want to edit together all the acid trip scenes in Disney movies, get high and watch them. All but pink elephants…that shit was terrifying." -Overheard at MIT
Preregistration for Fall 11 opens tomorrow!!
My schedule is currently Mondays and Wednesdays 9am to noon, and then another class in the afternoon…er, 2 or 3pm. And then 2 hour long recitation sections on Friday. I'm also taking a class that is TO BE ANNOUNCED by the professor depending on the students' schedule. (It has very small enrollment, and my schedule is very VERY open) Classes:  9.01 - Introduction to...
Hashtags #fortweetersonly
I am a twitter fiend. Most of you know this. (Follow me, now!! @tjt2013) I was thinking of starting a new hashtag: #mymemoirtitle. I will try to do this everyday, based on my experience that day. Some of you know my obsession with going through old tweets and checking them as they chronicled my life. Kind of like a diary, but with 140 characters or less. If you tweet too, be sure to tell me your...
Things that make you go, "Hmm."
I am writing a paper for my class, "Photography and Truth" (21A.348 for all you MIT-ers out there), about Lynching Photographs. The photographer of arguably the most famous lynching photograph (seen here) is Lawrence Beitler. I discovered today that his name autocorrects to "Hitler". How appropriate. 
More love/hate relationships
Reading my past posts, I notice that I have love/hate relationships with almost everything in my life.  Today's culprit: Mash Up.  Love it because it's ROCKS, but has just enough angry rap to keep me happy. Hate it because I'm tired of "Come on Eileen" on every mixtape.
CPW, ARK, and other 3 letter words
This weekend, two years ago, I fell in love with my University…yes, my friends…it is CPW here at MIT. The Pre-frosh are here, the weather is amazing, and I have a crapload of studying to do. Such is the life. Enjoy your time, class of 2015!!  ARK is for ARK Music Factory…Those of you familiar with Rebecca Black's "Friday" already know the heinous crap this...
Friday, Friday, Fridayyyy.
OMG IT'S SO NICE OUTSIDE I LOVE SPRING BREAK THIS IS GONNA BE AWESOME OMG!! :D :D :D :D Sorry…my Billy Mays key was stuck :/
Parental Advisory: Explicit Lyrics
Everyone knows about the studies: Mozart makes babies smarter, classical music helps students focus. Blah. Blah. Blah. I have a new idea! Gangsta Rap helps college students tackle annoying assignments!  My data: I spent 2 hours staring at an assignment. (It was a 2-3 page paper on cognitive research and its effect on public policy making…psh EASY.) As I browsed my various social...
About to board a bus in 10 minutes.
After about 3.7 seconds of hard thinking, I have decided that I want this to be the story of my life this summer. I will be spending what is hopefully my last Hoosier summer this 2011, and I wanna make trips…lots and lots of trips. To the Amusement Parks. To the Lake. To Chicago.  If you are an old Indy fwend and you want in, text me.  Kisses TJ
Fiction
Working title for a book: The Lies I Told To Make It Through Middle School Coming of age? Of course. Mimic my favorite style and then BAM perfect it.  Happy Snow Day! 
Snow Day (Maybe...Massachusetts is weird)
The snow hasn't even come, and people are already talking about how it's going to shut us down for twenty bajillion days. Back home in indy, you wake up, and it's like "Oh, darn…can't do anything today." or "Man, that's a lot of snow outside…I probably shouldn't wait until rush hour to go home…but I'm going to wait until...
Spring (Winter) Cleaning
It's amazing how much a clean room can affect your mood! Right now I feel full…complete…CLEAN even. This feeling is a tad overwhelming…I dunno how neat freaks do it!  Happy Monday, people! Today I spent the day in the LIBRARY (oooh, ahhhh) Tomorrow I go to the Massachusetts RMV to get new identification…(Lost my purse last week, BOO! but as of an hour ago, it's...
Are pomegranates uppers?
I've switched from Orange Juice to Pomegranate Juice and I have had much more energy. No more midday naps…
Kittens! Inspired by KITTENS!
I want pie. I want beef jerky! AHHHHHHH! (If you have not seen the video, see this, and then it will make sense. http://www.youtube.com/watch?v=FtX8nswnUKU ) My friend Tina is going to be a Parisienne for the next few days, but wanted to give away her cat. So I met up with the new cat lady, and gave away Tina's cat. And it was good. 
Charity...it's important
One of the stuffs I do is work at the Alumni Association here at MIT. Today I was sorting letters (for 3 hours) and I couldn't get them all done because so many alums had MIT in their hearts this holiday season. If you are an MIT alum (or, anyone for that matter) that wants to give to MIT, go to giving.mit.edu. I can't wait until I'm able to support this place! ILTFP!  Also, if...
Practicing good habits is lonely work.
This post comes from the MIT Stratton Center Reading Room. I am alone…in the entire reading room. I have decided to wake up early and do all my stuffs in the Reading Room to practice good study habits (Ok, ok, posting to tumblr is not exactly a good study habit, but baby steps, man!) And…it's empty! I'm so lonely! 
Happy IAP!!
Today was the first day of MIT's Independent Activities Period. And it was good. I went to class, ran some errands, ate an enchilada, and napped. In about an hour, I'm going to Ballroom Dancing class…why? Because it's IAP and I can do that.  If you're MIT,  what are you up to? Are you home yet?  If not? Please see previous posts to relate your stuff to my stuff. ...
Dear Netflix,
Thank you for providing me with entertainment. That is all… Love, TJ (that's all I did today…)
2 tags
Happy New Year!
or should I say "Happy Last Day of Vacation". For me at least. Tomorrow is all errands, and Monday is the start of our January term. Lots of stuff needs to get done…I have a plan to turn this year around! Cliche, right? What's your resolution for the new year?
4 tags
Drag Show
No, I have not done a drag show (yet). But I have this grand vision of me as a faux queen belting out "Again, Again" (Lady Gaga, on the Fame album…if you're not a superfan and singing it already…) It's amazing. And I'm going to make this happen. Because it's called "TJ Does Stuff" not "TJ Thinks About Doing Stuff." 
I made it home!
~8 hours door to door. And it's early in the afternoon! This is so awesome. So, I am going to run some errands. Wish me luck and productivity. New Year's Eve is coming up…what are your plans?
5 tags
Today I didn't do much stuff...
My flight was delayed. Not because of the disgusting New England weather in the past week, but because of "Employee Legality." Translation? They didn't want to pay a pilot overtime. Tomorrow morning I'm going into Providence, and THEN home to Cambridge. (I couldn't get a Boston flight, because the weather has those booked for the next few days.) Wish me luck! 
5 tags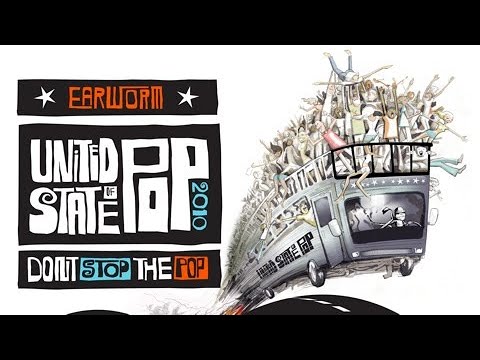 tumblrbot asked: WHERE WOULD YOU MOST LIKE TO VISIT ON YOUR PLANET?
2 tags
Number one
What to do, what to do? This blog is 19 years overdue! I have some many thoughts, my poor soul is just wrought. Oh, what to do, what to do?